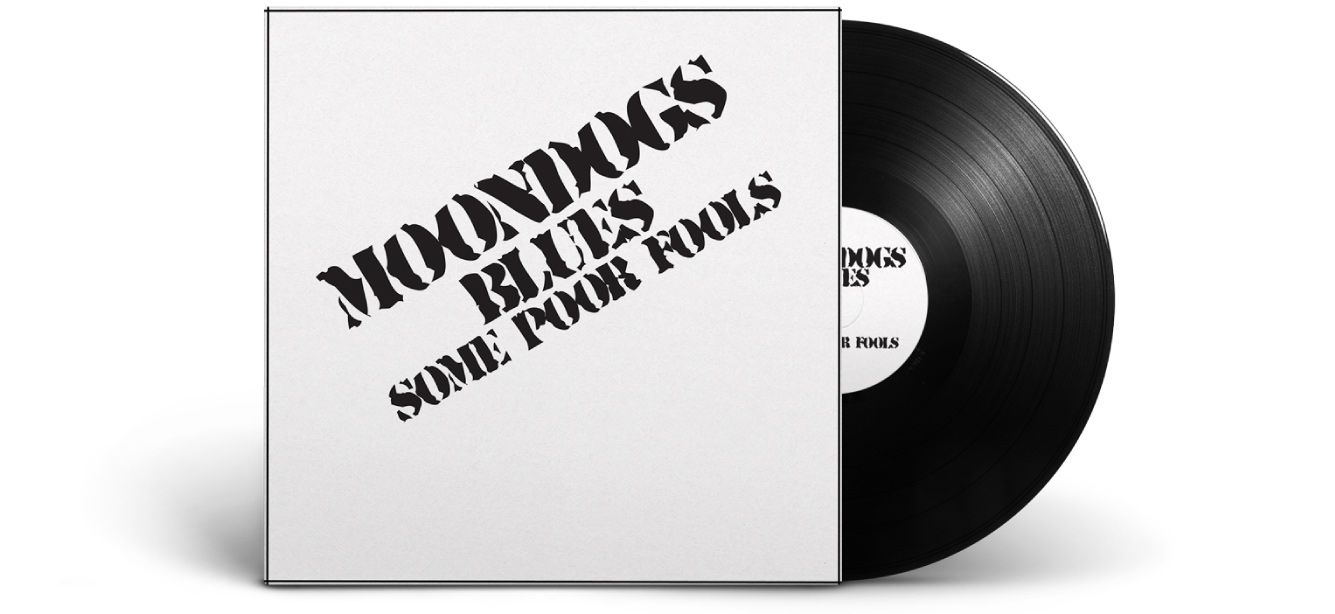 Recorded live to tape.
  The 2018 album Some Poor Fools was recorded over two days at Anzac Road Studio. The full band was recorded live to 24-track tape, which was then mixed down to 2-track tape by Alex Selman. The tape mixes will then be mastered directly for vinyl. The digital copies were mastered separately, from the original tape mixes, and released on CD and online.
This recording truly captures the live sound and feel of the Moondogs Blues Band. Moondog's freight train vocals, blues harp and his eclectic array of instruments are backed by Matthew Shepherd on the bass and Ben Michelsen on the drums.
If you've seen the live show, you'll know this is an album worth adding to your collection, and if you haven't yet seen the band, take a gamble and order it anyway. We know you won't be disappointed.