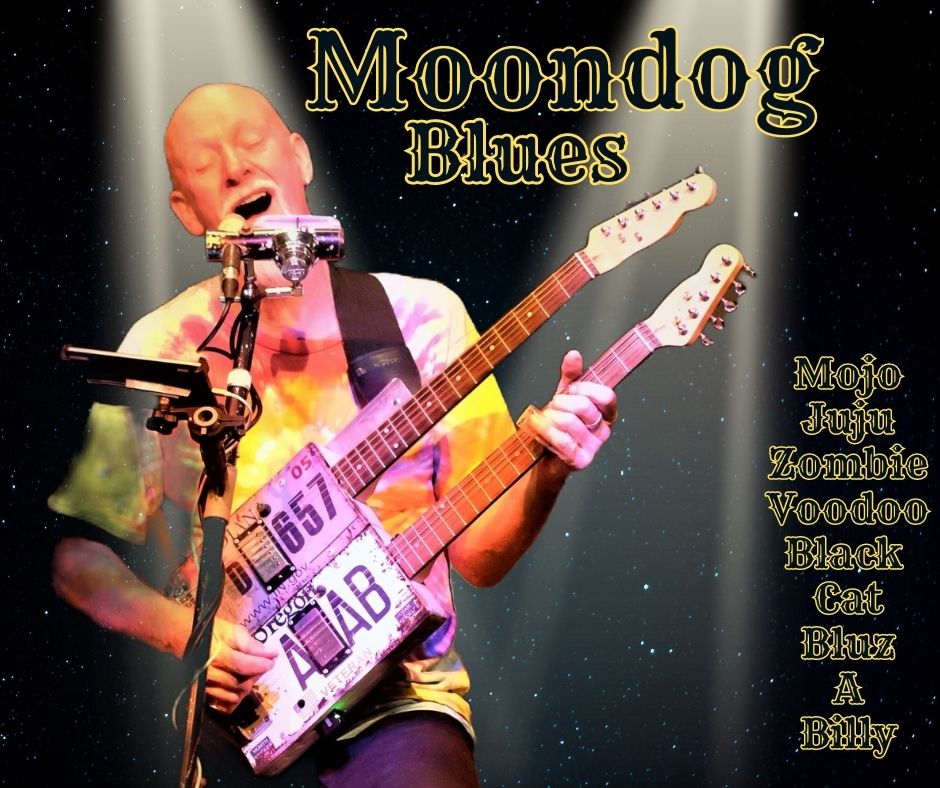 Introducing
Moondog Blues
Moondog Blues Solo… His stringed instruments are mostly metal… and modestly abused. Add to this a nocturnal freight train voice, harmonica, thumping thumb, stomping left foot and right there you have some of the finest Mojo Juju Zombie Voodoo Black Cat Bluz A Billy…possessed, heartfelt and real.
Two Piece Australian mode accompanied by drummer Scott Burke or in NZ with Ben Michelsen on drums.
Three piece NZ blues band mode, all of the traditional blues to rock-n-blues-a-billy-roll. With drummer Ben Michelsen standing up next to Moondog, beating & stomping the good-times out of a custom drum kit and Matt Shepherd on bass, locking it all together – the way only a 3 piece unit can.
Moondog can keep the blues rolling all night, or play a punchy and exciting festival set – and anything in between.
Get in touch for more infomation
We can't wait to bring the blues to your next event.